MultiFlex Dental Plans West Palm Beach
Click the Pictures, Get Quotes Apply for Coverage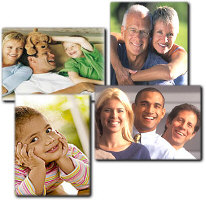 Thinking about dental insurance?
Nationwide Multiflex SM Dental is easy & low-cost, plus it puts the choice in your hands. Unique benefits include:
– Freedom to choose any dentist
– Coverage for you and qualified family members
– Coverage for preventative, basic and major services
– Multiple premium payment options
– Guaranteed acceptance
– Fast quote and easy online enrollment
Dental Insurance quote
West Palm Beach Dental Insurance
Dental Insurance for individuals and Families
Nationwide MultiflexSM Dental insurance Plans provides you a direct link to quality PPO credentialized dental care through the Maximum Care network of more than 124,000 dentist access points strong. Nationwide MultiflexSM Dental is a comprehensive dental insurance plan created to offer you and your qualified family members the protection and flexibility you need to maintain your winning smile.
When you enroll with Multiflex SM, you receive coverage for preventative, basic, and major dental services. Since acceptance is guaranteed, your coverage begins the first of the month after your application, first month's premium and fees are received. Your spouse and dependent children are also eligible for coverage. Our dental product also offers affordable coverage for people ages 65 and older. After you review the list of benefits offered to you and your family, enroll online today. Just as soon as you receive your Certificate of Coverage, you may begin enjoying the available benefits of the dental insurance plan. Important – Upon receipt of your completed application you will receive a copy of your Certificate of Coverage and identification card(s). Do not cancel any other dental coverage you may have until you receive written confirmation from Merchants Benefit Administration, Inc.
Click on the Pictures to Learn More or Get Quotes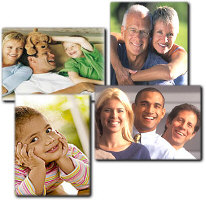 Dental Plan benefits.
Follow All Horizon Financial Services, Get Social